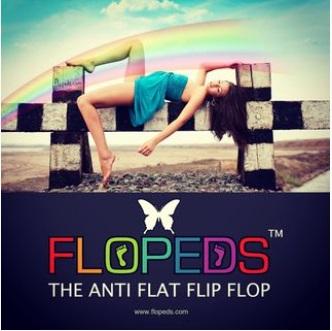 We at Foot First have been studying feet for over 20 years. They may be just feet to you ...but to us, they are our world! We want you to be an ambassador of our brand so we want to offer you 20% off
FLOPEDS,  Laguna the anti flat flip flop, have an ergonomically designed footbed that supports the contours of your feet from heel to toe. FLOPEDS provide support and control in all the right places like the foot arch, the heel cup, and around the toes for a snug fit.
Features and Benefits
The anatomical design of the footbed is comfortable and forgiving and will accommodate most foot types instantly.
Met Support: Metatarsal raise provides excellent relief in the forefoot region, this area also generally lack support in most footwear and is a great comfort feature.
Arch Support: The arch support built into the flip flop provides support to the foot in the static position while standing.