products/YDA-Activity-Trainer-t1e.png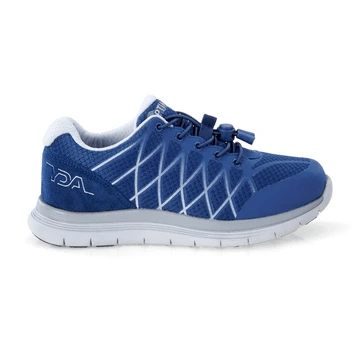 We at Foot First have been studying feet for over 20 years. They may be just feet to you ...but to us, they are our world! We want you to be an ambassador of our brand so we want to offer you 20% off
Footwear provides comfort, style, practicality and natural energy to enjoy all day long. This high performance footwear is the result of technology from a leader in the field of foot health, and from international scientific research in biomechanics.

YDA footwear has been created for men and women who want to enjoy their natural vital energy to the fullest. The innovative technical characteristics lead the way to a new concept of wellbeing, health and vitality. YDAs are created to meet the requirements of every individual and for all purposes: men, women, sports, leisure, tourism, prevention and care of foot health problems, but above all to enjoy life!
David G. Armstrong, DPM, MD, PhD is a Professor of Surgery and Director at the Southwestern Academic Limb Salvage Alliance (SALSA) and at Keck School of Medicine at University of Southern California, recommends wearing YDA footwear
Features and Benefits:
YDA heel support has a stuffed and comforting inside structure which protects the heel from injury, gently stabilizing it during movement.

The YDA sole boats an innovative Rocker design to ensure movement control. The Spring System technology ensures bio-mechanical control with every step. The YDA ROCKER sole is made of ultra-light shock absorbing E.V.A. with stabilizing non-slip rubber pads. Every step is a wonderful sensory experience.

SPRING SYSTEM is a synthetic fibre enabling propulsion. It works through an internal insert which induces a mechanical bending action with each step. SPRING SYSTEM reduces impact pressure, enhances performance, stimulates self-awareness activity inducing a longer stride, and re-activates the gluteus medius muscle and microcirculation activity.

YDA shoes have a semi-elastic rapid lace lock system with a buckle cord clip. This allows continuous adjustment to the foot ensuring maximum comfort during your daily activities.

Padded, comfortable, seamless, envelops the foot in a protective cushioned sheath.
YDA shoes are recommended for the following conditions:
High-risk foot types such as

arthritis

, diabetes, rheumatoid, sensitive & ulcerated foot types, gout.

Bunions

,

hammertoes

, restricted range of movement of the forefoot dorsiflexion & plantarflexion
People who wear orthotics and require additional support and comfort.
People who suffer from

Plantar fasciitis

and

Achilles tendinopathy